My world of possibilities has become my reality…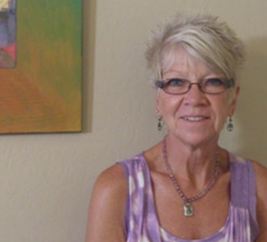 Healing comes in many shapes and sizes. Peaceful Easy Healing takes a 'wholistic' approach to support healing by offering a number of practices to meet the needs of a broad spectrum of clients, including residents and staff of senior communities and the family and professional caregivers supporting immediate needs of seniors…focusing 'Self-Care.'   A 'wholistic' approach takes into account health at the mind, body, spiritual levels as well as a satisfactory fulfillment of  the 8 dimensions of well-being:  Emotional, Spiritual, Intellectual, Physical, Environmental, Financial, Occupational, and Social.  Peaceful Easy Healing offers tools, techniques, modalities, to address and support you on your healing journey as we work together. 
The Peaceful Easy Healing toolbox includes:  
Life and Wellness Coaching, Education, Reiki, TaiChiEZ (and movement especially designed for seniors) , doTERRA essential oils and other alternative modalities to help people reduce physical and emotional pain brought on by life choices & incidents, genetics, and the stress that comes along with life.   Additionally, the toolbox includes a trusted referral network of medical professionals (chiropractors, naturopaths, acupuncturists, psychologists) and alternative practitioners (massage therapists, physical therapists).
Peaceful Easy Healing classes include Meditation, Mind-Body Connection, Creating the Life You Want to Live and Just Say NO to Stress, Caring for the Caregiver…each offering an emphasis on self-care.
Over the past few years I've served the senior industry supporting seniors at all stages including those with dementia. In recent years, my focus of teaching TaiChiEZ and movement as well as self-care workshops educating seniors about the importance of staying positive, saying goodbye to 'worry' and welcoming meditation, mindfulness and the importance of conscious breathing to create a state of relaxation and healing to the body, mind and spirit.  
Transition…
I have a bunch of favorite sayings…one is 'when the student's ready, the teacher appears.'  Sometimes the 'teacher' can be subtle and sometimes not.  In 2008, that teacher came in the form of 'being hit in the head with a 2×4' which resulted in a life-changing 'transition.' 
Webster defines transition as: noun meaning passage, movement or change from one position, state, stage, subject or concept to another; 'Change.' Humans for the most part don't particularly like change; but as we reflect upon our lives, we might have had occasions to learn that if you don't accept and create change, you'll be left in the dust (or 'you'll miss out on what life has opened for you').  Again I ask, can you relate?
Peaceful Easy Healing is created…
This opportunity to 'transition' blew into my life through a series of 'coincidences.' The economic changes of the time displaced me from a 'traditional' profession and role; soon after that, an accident and subsequent broken leg, 'forced' me to literally sit and use this precious gift of time to truly explore and examine what I was meant to be doing with the rest of my life. The answer came in the form of additional 'coincidences' revealing how I was to be a teacher and a healer resulting in tangible proof of the power of the Mind-Body connection and the ultimate creation of Peaceful Easy Healing.
 Stepping into this role…
The path I followed on this journey is not much different from many of my clients.  First, was to heal both my body and spirit. I participated in all types of therapy to heal my broken body and also reached out to a life coach to help me focus and heal my disheartened spirit. By late '09 I was well on my way to finding the answer..and that answer was Reiki and coaching (which I had been doing long before the profession of coaching became what it is today.)
In the late '90's I had received my Reiki Level I attunement (the process that allows practitioners to share Reiki) but learned it wasn't the right time since I didn't embrace it and use it to its full potential. I rediscovered Reiki in late '09 by taking Reiki Levels I and II and successfully putting them to use to heal my body and spirit and to share with others. In early 2011 I earned my Master/Teacher Level certifications in order to be able to teach and share Reiki with others so they could use it for self-healing or healing others.
Impact of Reiki in my life…
With Reiki in my life, a renewed path of self-exploration and possibilities opened for me to heal my body, to further develop my intuition, to stay positive, to continue to grow, to gain clarity and focus. Additionally, I continue to love sharing the gentle healing touch of Reiki with others to help support the healing of their body, mind and spirit. I could also teach Reiki to others so they can provide this element of self-healing.
Peaceful Easy Healing Today
My World of Possibilities Has Become My Reality
My desire is to share the healing power  Coaching, Education, Reiki, and the other healing modalities with people of all ages, their pets and businesses as I can.  
I look forward to the opportunity to work with you to help you create and implement your Best Life.
Namaste,
Joan