"Creating a Happier, Healthier YOU" Workshops to Enhance
Your Health and Well-being
Perfect for the Workplace, Community or Organization that Supports Life-Long Learning or Just Wants to have FUN!!
The Energy for 2012 was all about infinite possibilities, growth, change, transformation, freedom, fun, adventure and letting go of things that no longer serve you. The Energy for 2013 was about attracting prosperity and abundance of all types into your life.  In 2014, the focus was on 'Transparency' getting real about your life and all of its details..'coming clean with who you are.'  This positive 'Energy' will be with us for the next 5 years. Start today to Create a life that incorporates this exciting Energy by joining one of the fun, creative and interactive "Creating a Happier, Healthier YOU" workshops.
"The Initial Recipe to Create a Happier, Healthier YOU":
Week 1: If Life Were a Pot Luck Party, What Dish Would You Be?
Enter the realm of self-discovery with activities & exercises to find out what makes you, YOU. Discover your personal style and the impact it plays in your life. Learn about the formation of your attitudes and behavior…what's serving you well, what might you consider letting go or adjusting?
Week 2: Designing the Essence of YOU!!
Create your personal statement that represents you in everything you do and all that you are.
We live in an illusion of Control. Once you've taken the action of giving up things you can't control you've truly taken a step towards health, wellness and balance.
Bring relaxation into your life. One important thing that you can control is your ability to relax..yes, now's the time to bring relaxation into your life and it's only a breath away…Just BREATHE….
Week 3: Make 'Positivities' Your New Word
Welcome possibilities, positiveness & mindfulness into your life AND make the choice to 'choose'…you'll be happier and healthier when you do.
Gain a practical understanding of the power of Meditation: "Don't knock it 'til you try it'…the results will amaze you
Week 4: Create Your Heart's Declaration!!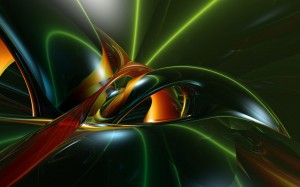 Reflect and Create. Applaud accomplishments. Define your true passion and the role of happiness in your life. Discover the truth in the statement, 'Where the mind goes, the body follows.'